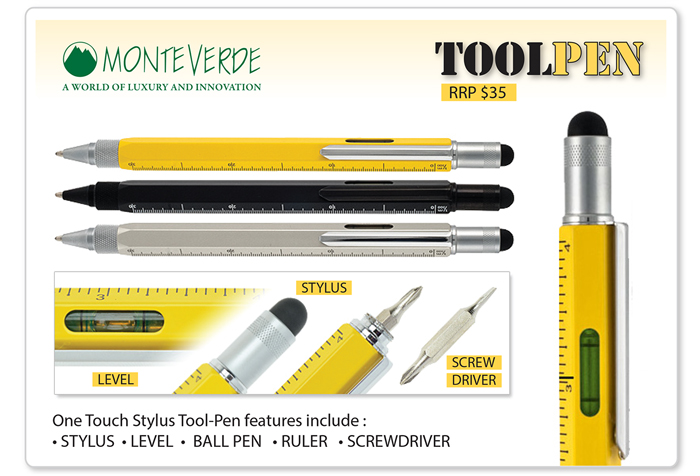 We just got our second batch of tool pens from Monteverde. After a successful launch in early September where we sold out within two weeks.
Features of the pen include:
Writing instrument, ballpoint pen.
Stylus for use on touch screen devices such as iPhones, iPads, Android devices, etc.
Screwdriver, both Phillips and standard heads.
Bubble level. Great to check if your desk is level.
multi-unit ruler including English and 3 metric scales.
New Fire Engine Red colour joins the popular silver, black and yellow pens. The Monteverde One Touch Stylus Tool Pen makes a great gift!