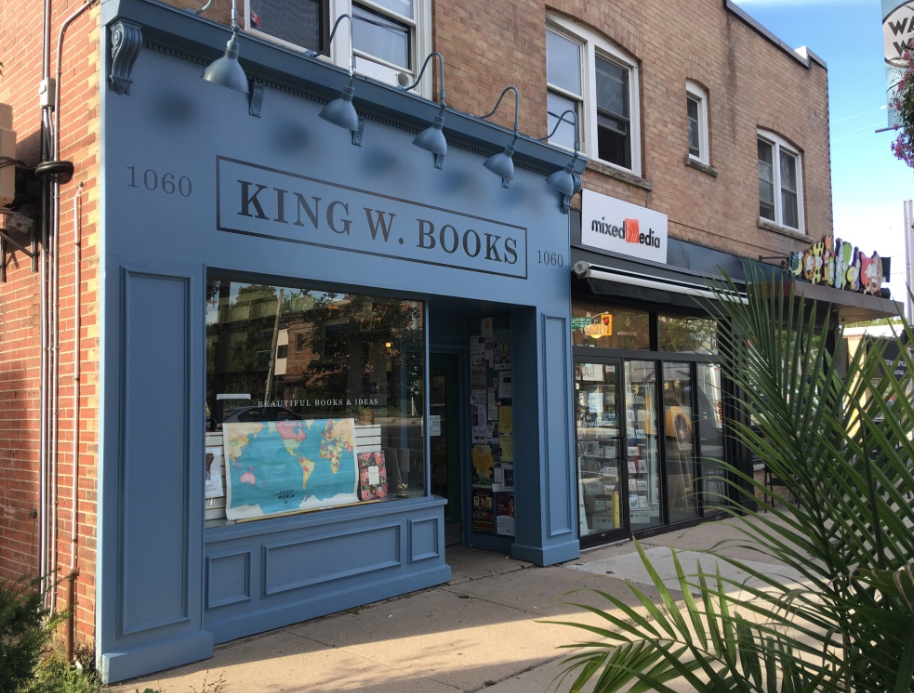 Did you know we are now located in Westdale Village? We've been here since August 2018 after being on James St. North since 2005. Moving the shop also allowed us to open up a new book shop called King W. Books in the former Bryan Prince Bookseller space. Our 1920s era storefront is stocked with a wide array of quality artist materials (Faber-Castell, Maimeri, Fabriano, St. Armand, Stabilo, Jacquard and Pebeo) and inspiring items such as gifts, greeting cards, local art, fountain pens and ink (Lamy, Pilot, Platinum, Herbin), books, magazines and stationery. We're also your local supplier of amazing paper goods from companies such as Rhodia, Clairefontaine, Field Notes Brand and Midori. Visit us soon to see what's new in our shop.
---
November 2019 events at King W. Books and Mixed Media
14 – Andrew Hunter in conversation w/ artist, Nina Bunjevac.
20 – Expressive watercolour workshop hosted by Nancy Benoy.
21 – Book launch – The Venetian File by Matheus Grasselli.
22 – Effin' Birds author and artist Aaron Reynolds.
---