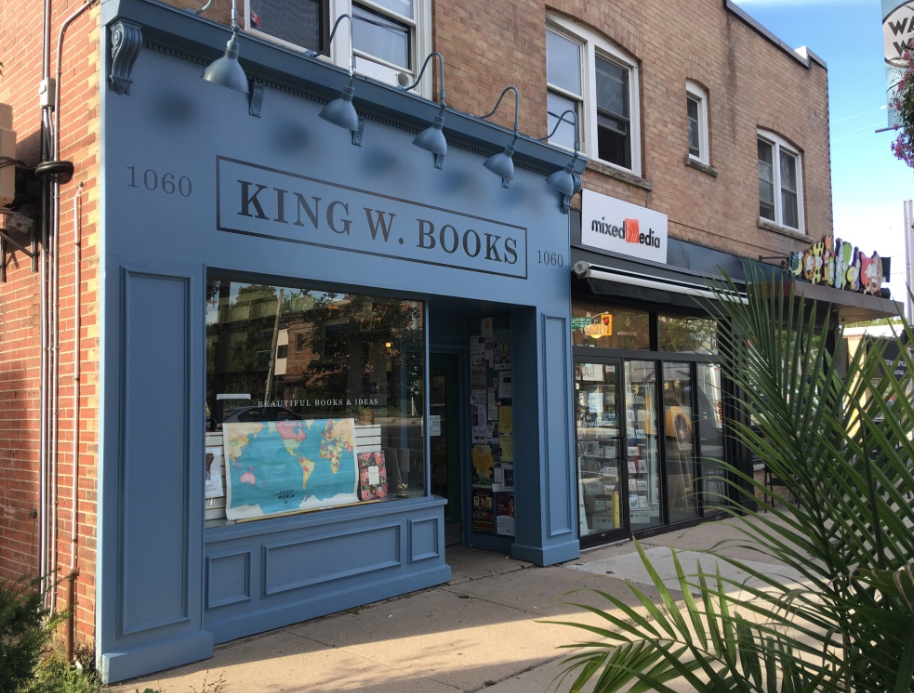 PLEASE READ: Mixed Media and King W. Books continue to be physically closed to the public but we do have some news:
We're now open for front-door shopping Tuesday to Saturday from 12-5. Just drop by and tell us what you're looking for and we'll bring it up to you.
If you are ordering from our online shop (King W. Books) – we will let you know when your order is ready for pick up and you can come by during the hours we are at the door. We continue to offer bike delivery to the Westdale/Ainslie Wood area.
Our goal was to have people back inside the shops by September. As the Covid numbers continue to rise – we are rethinking our physical browsing strategy. We are leaning to an appointment-based system and will announce details soon. We thank you for your continued support and let us know if you need anything and we'll do our best to get it to you.
---