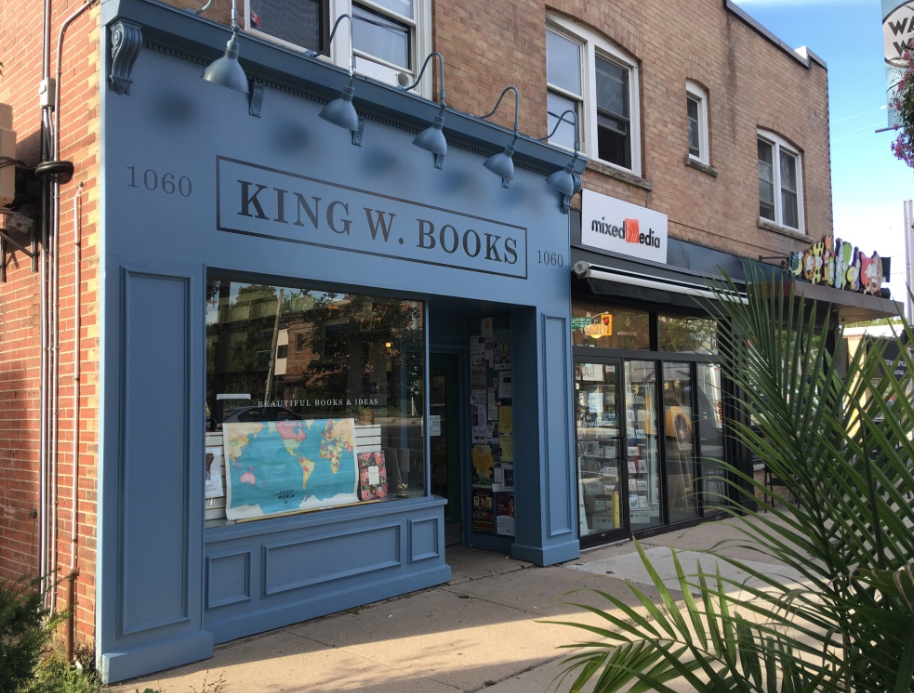 PLEASE READ: Mixed Media and King W. Books continue to be physically closed to the public but we do have some news:
We're now open for front-door shopping on Thurs, Fri & Sat from 12-5. Just drop by and tell us what you're looking for and we'll bring it up to you.
If you are ordering from our online shop (King W. Books) – we are open for scheduled sidewalk pick-ups and we will email to confirm a time to come by. We continue to offer bike delivery to the Westdale/Ainslie Wood area.
Our goal is to have people back inside the shops by September. We want to take the summer to reorganize, clean up and be ready for customers again. We've gone full-out during the pandemic to remain connected and open in many ways (online, delivery, pick-up, front-door shopping, etc). We feel like we need some time to re-energize and rethink how our businesses will operate going forward while also enjoying a bit of time outdoors. We look forward to seeing you soon and thank you for your continued support.
---