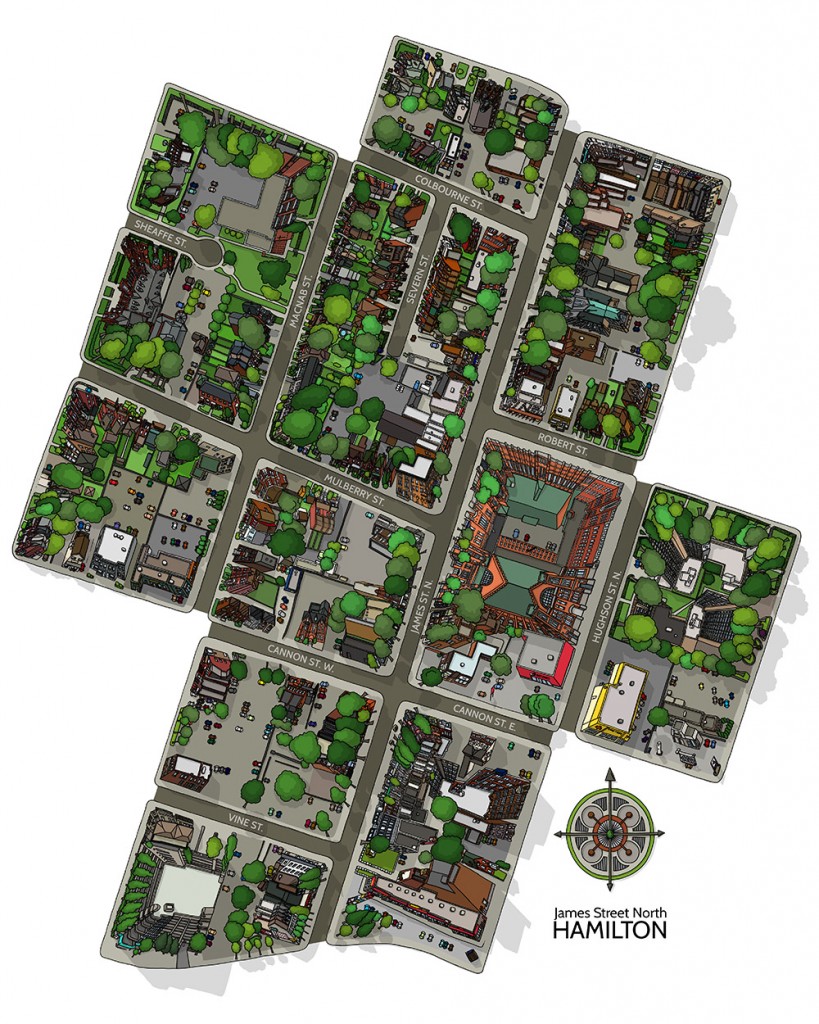 This overhead view of James Street North by Amanda Farquharson is currently in our window display and getting lots of people's attention as they walk by.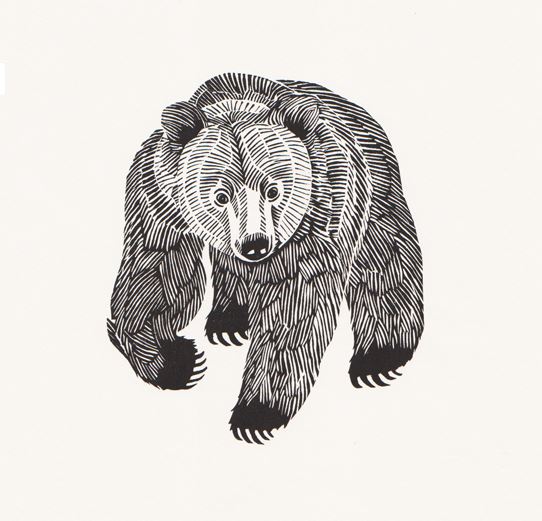 After seeing his work at the Christmas and spring One of A Kind shows in Toronto – we knew we had to have these beautiful woodcuts by Graham Blair on our walls.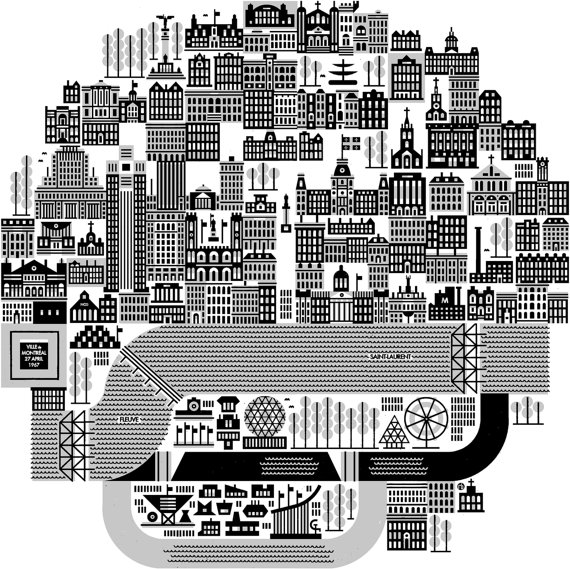 Some of our favourite prints from last year are finally restocked. Raymond Biesinger's city series and 1919 maps sold out quickly at Christmas. We don't expect this new batch to last long.
We're open late for the James North Art Crawl on the evening of Friday, April 12. Swing by and see all our new stock and get a close-up look at all our great art too.