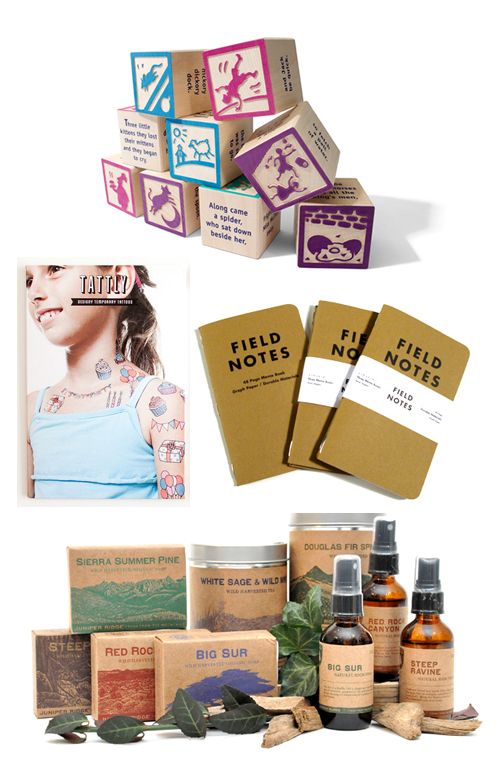 Did you know we carried the following hard-to-find Made in the USA lines:
1. Tattly – Designy and temporary tattoos for kids and adults! Tattly works with some of the best illustrators and designers to create fun art for your skin that will come off. Great for parties!
2. Field Notes – One of our best-selling items throughout the year and a proven hit when it comes to stocking stuffers. We are fully stocked when it comes to these amazing little notebooks.
3. Juniper Ridge – If you smell the forest as you browse the shop this holiday season, more than likely you are getting a whiff of Juniper Ridge's products. Harvested from the forest floors of California and distilled the old fashioned way – these body washes, soaps and perfumes are sure to transport you back to summer.
4. Uncle Goose – We are big fans of wood blocks and the ones from Uncle Goose are some of the best. Beautifully designed and made for play, Christmas is not complete without some blocks under the tree.
*If you are looking for a specific item from any of these companies and we do not have it in-store – we may be able to order in time for Christmas.